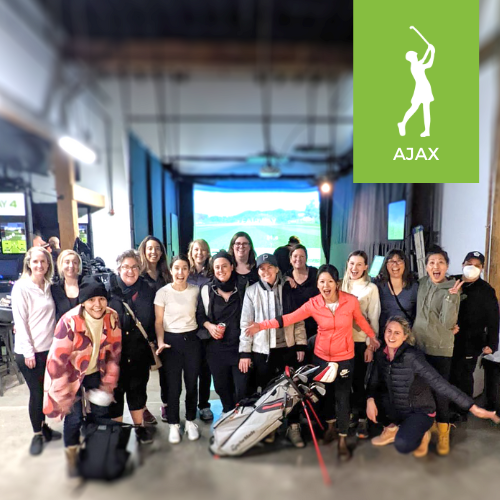 League: Modern Golf - Ajax
Tuesdays | 7-9pm
---
Ajax Modern Golf - Ajax (Simulator)
280 Kingston Rd E, Ajax, ON L1Z 1G1
---
Details:
Keep swinging throughout the winter! Come out and play in our weekly leagues. Enjoy the convenience of pre-booked bays, ensuring you always have a dedicated space to play. Experienced captains oversee the league, providing guidance, organizing fun games each week and fostering a welcoming atmosphere. League members can expect one tip night where an Iron Lady Coach will provide putting, chipping and full swing tips for two hours during the course of league play! Whether you're a beginner or an experienced golfer, our leagues are inclusive and cater to golfers of all skill levels.
This is an all levels group league. Maximum 4 golfers per simulator.
Session Dates:
Session 2 (8 weeks): January 16th to March 5th, 2024

(Registration open)

Session 3 (8 weeks): March 12th to April 30th, 2024

(Registration open)
Iron Lady Golf Refund Policy (Winter League): We hold your Iron Lady Golf spot just for you. We secure tee times for our leagues with our partner golf facility in advance, and as such are obligated to honor the league membership we've made. Iron Lady Golf does not offer refunds for individually missed dates or canceled programs. However, you are welcome to transfer it to another golfer.