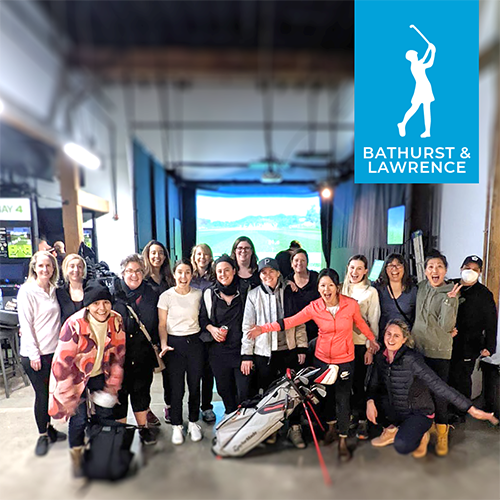 League: Bathurst & Lawrence (Tues)
6 weeks playing league (Tues | 7pm to 9pm)
---
Toronto Paramount Golf - Bathurst & Lawrence (Simulator)
526 Lawrence Ave W Unit 16A, Toronto, ON M6A 1A1
---
Sorry, this product is no longer available for registration.
Details:
Session Dates:
Session 1: Jan 3 to Feb 7, 2023

(Registration open)

Session 2: Feb 14 to March 21, 2023 (Registration open)

Session 3: March 28 to May 2, 2023 (Registration open)
League Times:
6pm-8pm (Session 1 only)

7pm-9pm (Sessions 2 & 3)
League fees include:
6 Weekly Golf simulator fees included

A weekly community of women golfers to have fun, play and connect with!

A complimentary drink during one of your league nights.
One Golf Coach Tip Night that includes:

Golf technique & proper swing fundamentals

Golf drills & practice: Putting, Chipping, Pitching, Full swing, Getting more Power and more!

Golf focused stretches & exercises, including a warm up routine you can do each time before you play golf.

Each league has a captain that will help organize the games each week and be your "go to" for any questions.
Bonus: Free access to our Wellness Series videos ( 3 videos featuring, Nutrition, Mobility and Golf Tips) and to our Yoga For Golf Videos, 4 x 30 minute videos.
This is an all levels group league. Max 4 golfers per simulator
Iron Lady Golf Refund Policy (League): We hold your Iron Lady Golf spot just for you. We secure tee times for our leagues with our partner golf facility in advance, and as such are obligated to honor the league membership we've made. Iron Lady Golf does not offer refunds for individually missed dates or canceled programs. However, you are welcome to transfer it to another golfer.